New product for 2016 Hot Sale 15W Vibration Speaker
Source:
Starnec news center
Website:
starnec.com
Date:
2015-01-28
2016 Hot Sale 15W Vibration Speaker
1. ABS material;
2. Bluetooth, Airoha 4.1; bluetooth resonance speaker
3. NFC, easier Bluetooth connection;
4. Built-in microphone, for hands-free phone call;
5. RMS 15W, Two speaker drivers inside (one membranes for high frequency + one vibration for bass sound )
6. Input Voltage: DC5V, 1100mA
7. Charging time: 2-3 hours
8. Power supply: rechargable built-in Lithium battery, 3.7V, 1100mAh;
9.battery lead time: Around 3H when the volumn is at 70% in the state of full charge
10. Bluetooth working distance: over 10m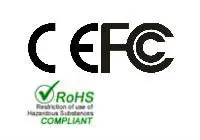 Operation (Please refer to the Operating illustration) 2016 hot sell
As sound travels in waves placing it in the centre of the surface will ensure the clearest sound.
It is strongly recommended that you try various surfaces and positioning of the speaker to ensure maximum output. Any surface that allows for vibration will produce a good sound.
Glass is the clearest sound and most suitable for high frequency music. To enjoy rich bass try placing the speaker on wooden surface, such as a table or desk. Experiment with your speaker-it's part of fun-try it on a door, or fix it to be a plasterboard wall(receive permission if you don't own the wall).
Related Articles